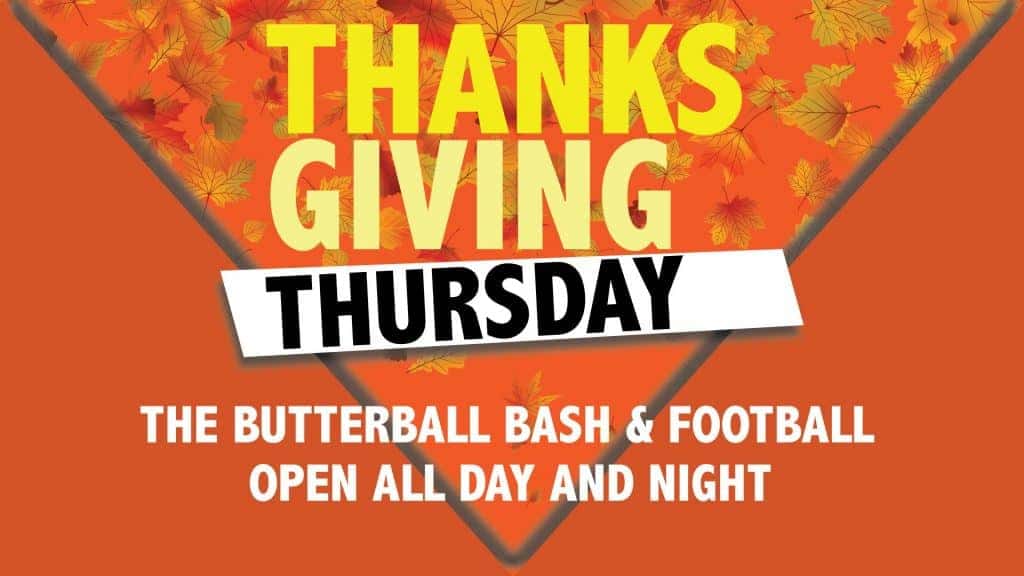 What's Thanksgiving without a bier or two? We're open all day long, from 11am until 2am! Take the family in for a drink or two while the turkey's cooking, or come out after dinner for a little Thanksgiving celebration. It's the Butterball Bash!

★★We'll be showing NFL game after game! Check out all the games we'll be showing!!★★

★★Bears v.s. Lions at 12:30pm!!★★

★★Bills v.s. Cowboys at 4:30pm!!★★

★★Falcons v.s. Saints at 8:20pm!!★★

★★We have 17 HDTVs, 300in TV Wall and 4 projectors, and they'll be showing football ALL day long.★★

★★Don't miss out! Get here early!★★

Our kitchen is open until 1230am, for those who don't like to cook, or just those who are always looking for more food.
Get more information on Facebook! Get your tickets on Eventbrite!