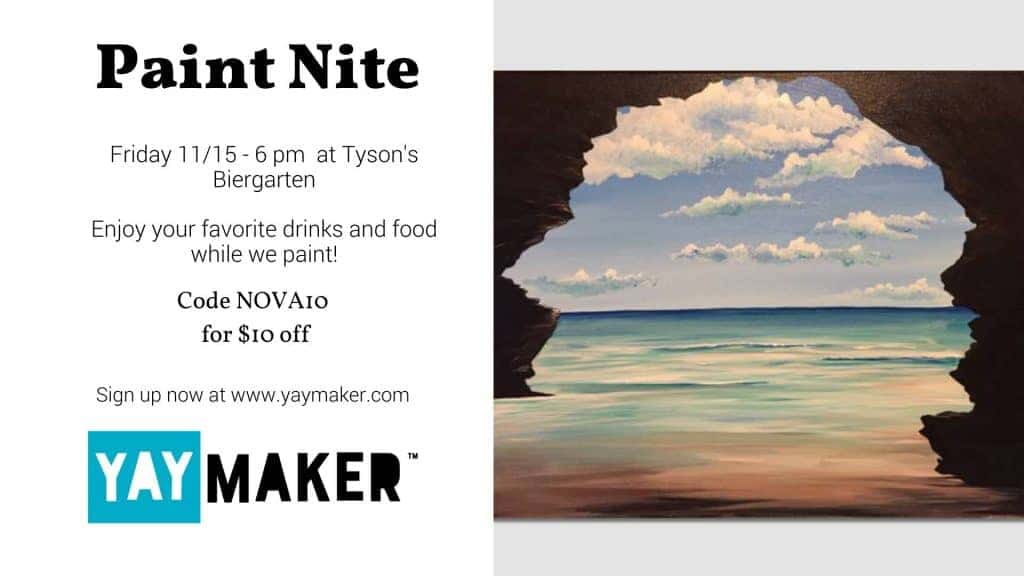 Join us for the original Paint Nite! We provide everything you need to paint this masterpiece from paint to instruction, step by step. No experience required! Age 21+ only.

Friday, November 15 at 6-8 pm

Held in the basement at Tysons Biergarten/Room7 where they have a wide selection of beer, spirits, and biergarten style food!

Use coupon code NOVA10 for $10 off each ticket!
Check out the Facebook Event!
Register here!