Thanksgiving: Your Guide to Thanksgiving Week at Tysons Biergarten
Pre-Thanksgiving Wednesday: The Reunion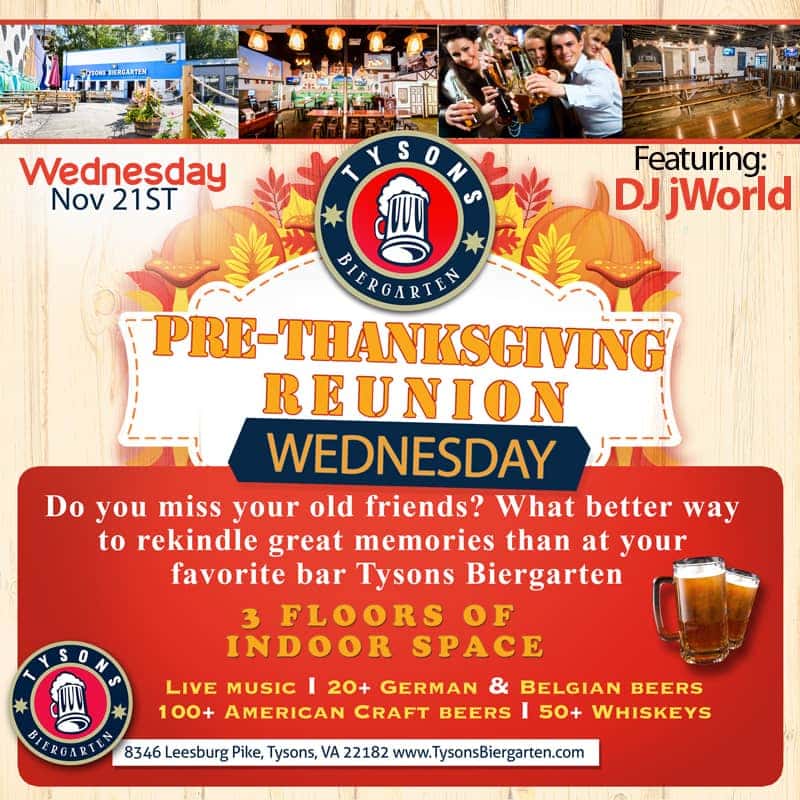 You know what day this is!
★★It's the biggest party night of the year, and we'll be open from 11am-2am!★★
Miss your old hometown friends? We have a gathering spot for you. Want to hang out with your family you never get to see? Grab them, grab a bier. You don't have work or school as an excuse, so unwind a little with us.
Happy Hour from 3pm to 9pm!
Did we mention our kitchen is open until 1 am?
Click here to register for free!
---
Thanksgiving Thursday: Butterball Bash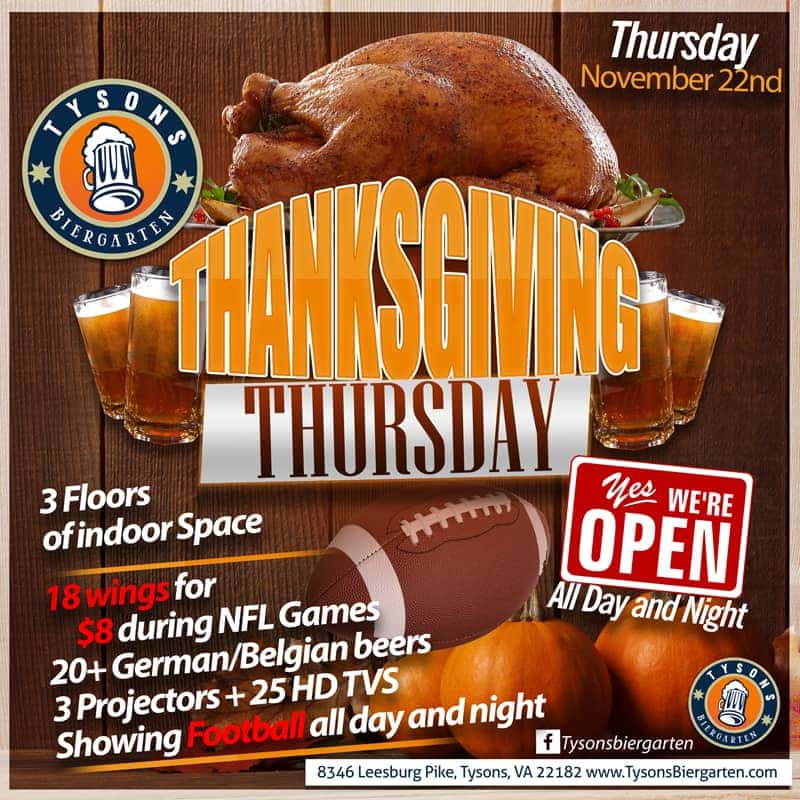 What's Thanksgiving without a bier or two? We're open all day long, from 11am until 2am! Take the family in for a drink or two while the turkey's cooking, or come out after dinner for a little Thanksgiving celebration. It's the Butterball Bash!
★★We'll be showing NFL game after game! Check out all the games we'll be showing!!★★
★★Bears v.s. Lions at 12:30pm!!★★
★★Redskins v.s. Cowboys at 4:30pm!!★★
★★Falcons v.s. Saints at 8:20pm!!★★
★★We have 17 HDTVs and two projectors, and they'll be showing football alllll day long.★★
★★Don't miss out! Get here early!★★
Our kitchen is open until 1am, for those who don't like to cook, or just those who are always looking for more food.
Click here to register for free!
---
Thanksgiving Saturday: Beer, Wine & Cider Festival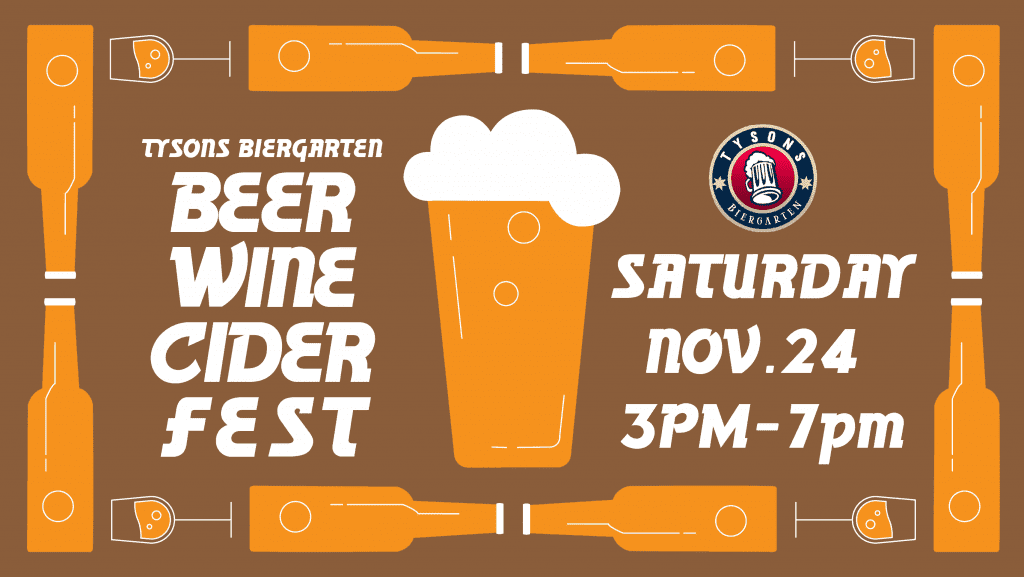 On Saturday, we are having a Craft Beer & Wine Festival!
★★Featuring 40+ beers & wines from local brewerys and winerys to choose from★★
★★Breweries, wineries and cideries to be determined soon!★★
★★This event goes from 3-7PM and you don't want to miss it!★★
TICKETS:
➳Online: $20 Ticket includes 10 tasting tickets, ability to purchase $1 tasting tickets.
➳At the Door: $30 ticket includes 10 tasting tickets, ability to purchase $1 tasting tickets & color changing souvenir cup