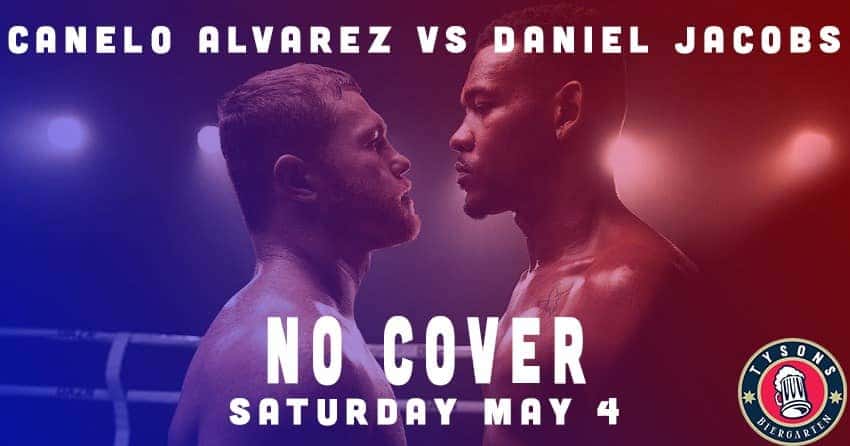 Who will come out the winner in this epic boxing match up? The best place to watch is Tysons Biergarten with 26 TV's, 4 projectors, and NO COVER.
Alvarez (51-1-2, 35 KOs) will headline yet another Cinco de Mayo weekend card vs Jacobs (35-2, 29 KOs) in what is the biggest boxing event of the calendar year to date.
Check out the event on our Facebook page!
Register for FREE on Eventbrite! Make sure to get here early to get a seat!